Leg Knee Foam Support Pillow Soothing Pain Relief for Sciatica, Back, Hips, Knees, Joints & Pregnancy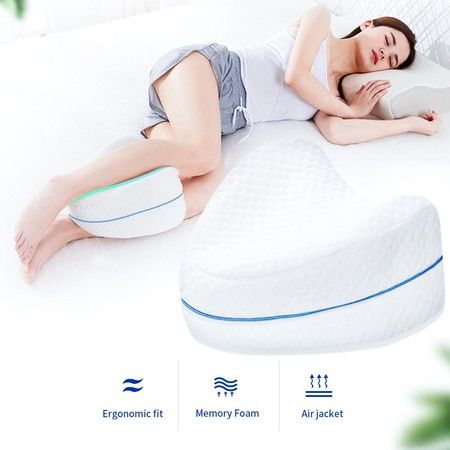 Be the first to review this product
PID: 25486
---
QTY: In Stock
Postage
Enter and Choose Your Suburb to Check the Postage
Delivery & Handling: $13.79 ETA: 7 - 15 business days
This default postage is based on Auckland
Delivery returns to normal at the current alert level. This product can be shipped Now.
Customer Who Bought These Products Also Bought
Product:



ORTHOPEDIC LEG PILLOW TO HELP REDUCE BACK, HIP, LEG, KNEE & SCIATICA NERVE DISCOMFORT- As a side sleeper, you don't sleep perfectly straight. Your top leg drops in front of you putting pressure on your back, your hip joints twist & your knees touch, causing pain. The Pillow is the best leg pillow cushion for those looking for relief as the cushion comfortably supports your legs & knees to provide proper sleeping alignment & positioning to eliminate those painful pressure points.




THE ONLY LEG PILLOW THAT SUPPORTS BOTH YOUR LEGS & KNEES – The leg pillow was invented to help reduce pressure that occurs from bad sleeping posture which causes discomfort. Years later we realized that cushioning & supporting BOTH your legs & knees are important in maintaining proper alignment to help reduce pain




VENTILATED MEMORY FOAM ALLOWS AIR TO CIRCULATE FOR A COOLER NIGHTS SLEEP – Unlike traditional memory foam leg pillow that are designed to absorb your body heat in order to compress, the Leg Pillow is designed with ventilated air holes in the memory foam that promote air circulation throughout the night. The temperature regulating foam technology pushes the heat outwards away from your body, to prevent you from feeling like you are overheating.




SLEEP COMFORTABLY IN ANY POSITION & MOVE FREELY THROUGH THE NIGHT – Unlike tradition knee pillows, the Legacy features a true ergonomic design with its soft curves & crescent shape to fit men & women comfortably. Without requiring hazardous, circulation restricting straps, the precise tether of the pillow to fit the natural shape of your legs. This allows the foam leg pillow to your shape without restricting movement or requiring you to sleep in a certain position.



Features:
Specification:
Warranty:
This product comes with a 30 Days Manufacturer's Warranty, please click here for details.
For warranty and returns assistance please contact us.
Statutory conditions and warranties also apply.
Thank you for viewing this product. To purchase this product, click"Add to Cart".
Leg Knee Foam Support Pillow Soothing Pain Relief for Sciatica, Back, Hips, Knees, Joints & Pregnancy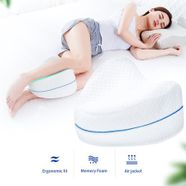 QTY: In Stock
Enter and Choose Your Suburb
Delivery & Handling: $13.79 ETA: 7 - 15 business days
This default postage is based on Auckland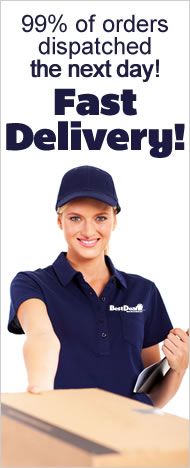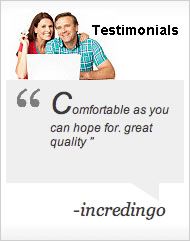 COMPANY INFO

CUSTOMER SERVICE

SHIPPING & RETURNS
© Copyright 2012 - 2020 Best Deals Store. All Rights Reserved.