Portable Steam Sauna Tent w/ Head Cover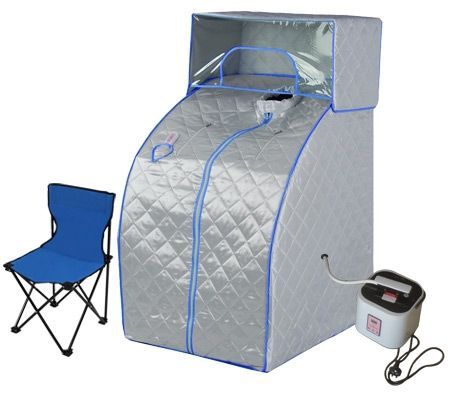 Be the first to review this product
PID: 3835
---
Postage
Enter and Choose Your Suburb to Check the Postage
Delivery & Handling: $7.16 ETA: Refer Branch
This default postage is based on Auckland
Delivery returns to normal at the current alert level. This product can be shipped Now.
Features:
CE/SAA PLUS/SAFETY Approved
Easy Convenient Storage
Portable Tent Folds Up in Seconds
Stout Design - Supported By Steel Wire
Product:
Get away from it all and have some "me" time with this remarkable Portable Steam Sauna Tent with Head Cover!
Now you can take a trip to the spa - with a steam sauna treatment to loosen your muscles, cleanse your pores and put your mind at ease - without leaving the comfort of your own home!
This portable spa will redefine how you unwind. It is the ideal way to relieve stress and re-charge when the world has you worn down. The health benefits of a portable steam & beauty sauna are limitless. They are great for aiding in weight loss and relieving respiratory problems associated with bronchitis, hay fever and asthma. Give those weary muscles a break!
Soak in the steam to relax stiff, tired muscles all while improving circulation & flexibility. If you have joint pain caused by arthritis, an in-home spa treatment is just the ticket to give your old aching joints that brand new, "can-do" feeling. The relaxation given by a home sauna is the key to restoring your body's full bloom. Your skin will never look better!
Get the toxins, dirt and grease out of your pores and restore that rosy glow!
The removable head cover allows you to trap in extra steam, giving your face a deeper cleansing and detoxifying experience. With a practical design, the portable tent folds in just seconds. It is conveniently stored and can be set up virtually anywhere, letting you take the home beauty spa with you wherever you go.
The spa's high quality fabric is waterproof, mildew-proof, odour-resistant, anti-bacterial and comes in a stylish blue/grey colour. It even comes with a remote control, granting you complete control over the time and temperature settings. There are even zippered arm openings, allowing you outside access to the tent. Perfect for reading, making spa adjustments or even using the tent's exterior pocket.
To enhance your spa experience, the Portable Steam Sauna Tent with Head Cover is suitable for aromatherapy treatment. Simply add essential aromatherapy oils to the spa to heighten your spa experience.
The next time you need a day at the spa to ease your troubles, save yourself the money and hassle - stay home!
Features:
CE/SAA PLUS/SAFETY Approved
Easy Convenient Storage
Portable Tent Folds Up in Seconds
Stout Design - Supported By Steel Wire
Wonderful Aide to Weight-Loss Programs
Eases Joint Pain Caused By Arthritis
Relaxes Stiff Muscles and Improves Flexibility
Relieves and Soothes Sore Muscles & Muscle Pains
Stimulates Circulation By Bringing Blood to Skin's Surface
Convenient - Easy Set Up & Installation at Home or Anywhere
Improves By Skin Removing Toxins and Dirt from Pores
Lessens Stress / Fatigue and Energizes Through Relaxation
Diminishes Bronchial Problems Related To Asthma, Bronchitis and Hay Fever
Higher Quality Fabric: Waterproof, Anti-Bacterial, Odor Resistant, Anti-Mildew
Zippered Arm Openings Let You Use Your Hands Outside Of Tent –For Reading, Making Adjustments or Using The Exterior Pocket
Removable Head Cover Keeps Steam In, Promoting Deeper Facial Cleansing & Improved Respiratory Effect
Comes With Remote Control - Set Up Time and Temperature Easily With a 9 Temperature Channel
Suitable For Aromatherapy Treatment - Aromatherapy Oils Can Easily Be Added To Herbally Enhance Your Spa Experience.
Specification:
Colour

Blue/Grey

Product Dimensions (L x W x H)

80cm x 70cm x 100cm

Package Contents

1x Steam Sauna Tent
1x Steamer (1,oooW)
1x Foldable Chair (max cap: 100kg)
1x Chair Carrying Bag
1x Remote Control
2x Steam Hoses
1x User Manual
1x Head Cover
15x Poles
12x Pole Connectors

Package Dimensions (L x W x H)

79cm x 27.5cm x 39cm

Package Weight

7.8kg approx.
Warranty:
This product comes with a 1 Year Manufacturer's Warranty, please click here for details.
For warranty and returns assistance please contact us.
Statutory conditions and warranties also apply.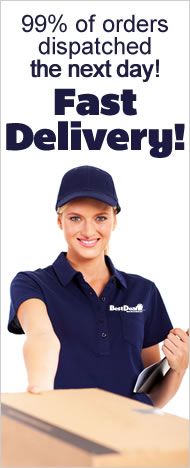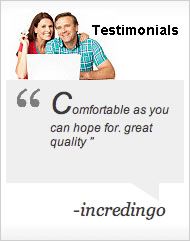 COMPANY INFO

CUSTOMER SERVICE

SHIPPING & RETURNS
© Copyright 2012 - 2020 Best Deals Store. All Rights Reserved.