Portable Air Purifier Home Car Ozone , Carbon Filter Eliminates Smoke, Dust, Pollen Bad Odors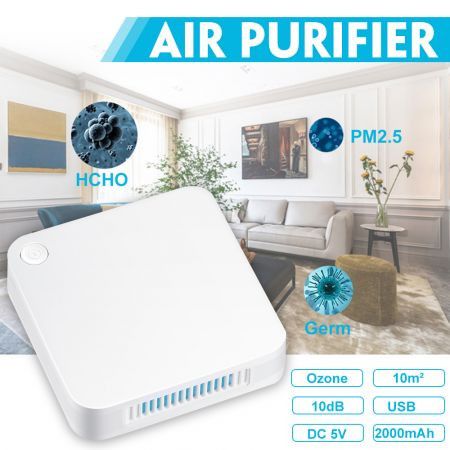 Be the first to review this product
PID: 24819
---
QTY: In Stock
Postage
Enter and Choose Your Suburb to Check the Postage
Delivery & Handling: $13.79 ETA: 7 - 15 business days
This default postage is based on Auckland
Please be noted that your packages may be delayed due to stricter delivery standards lately.
Customer Who Bought These Products Also Bought
Product:
Portable Air Freshener for Auto ? Comes with a elegant body , the small air purifier does not block your sight.
Powerful Odor and Smoke Remover- Effectively filter out large particle pollutants such as PM2.5 and PM10, Adsorption and efficient decomposition to purify organic chemical pollution and odor.
Powerful Functions and Easy Installation ? It works automatically once connected with a USB charger DC 5V, 1A, saving power,
Features:
Specification:
Warranty:
This product comes with a 30 Days Manufacturer's Warranty, please click here for details.
For warranty and returns assistance please contact us.
Statutory conditions and warranties also apply.
Thank you for viewing this product. To purchase this product, click"Add to Cart".
Portable Air Purifier Home Car Ozone , Carbon Filter Eliminates Smoke, Dust, Pollen Bad Odors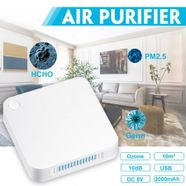 QTY: In Stock
Enter and Choose Your Suburb
Delivery & Handling: $13.79 ETA: 7 - 15 business days
This default postage is based on Auckland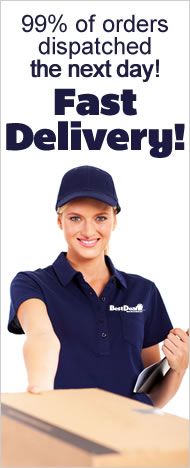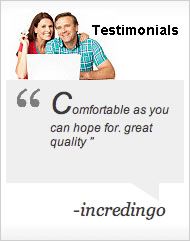 COMPANY INFO

CUSTOMER SERVICE

SHIPPING & RETURNS
© Copyright 2012 - 2020 Best Deals Store. All Rights Reserved.